Just announced! Changes to the First Home Guarantee (previously known as the First Home Loan Deposit Scheme) and Family Home Guarantee; and introduction of a Regional Home Guarantee. These changes, which will come into affect from July 1st 2022, include expanding the number of guarantees available as well as radically increasing many of the price caps right across the country.
This is a welcome announcement as it aims to support regional home buyers, and continue assisting first home buyers and single parents with dependants.
What is the First Home Guarantee?
The First Home Guarantee allows first-home buyers to qualify for a home loan with a deposit as low as 5% without the need to pay LMI (Lender Mortgage Insurance) fees. The Government effectively acts as a guarantor for the remaining 15% deposit.
It's typically recommended that in order to avoid paying Lenders Mortgage Insurance (or LMI) an aspiring homeowner should have 20 per cent of a property's value as a deposit.

Given Australia's property prices have boomed more than the price of a single deposit in one year, the government has recognised that the hardest part of buying a property is saving for the deposit.

9news.com.au
How has the scheme been expanded?
Under the expanded Home Guarantee Scheme, the Government will make available:
35,000 guarantees each year, up from the current 10,000, from 1 July 2022 under the First Home Guarantee, to support eligible first homebuyers to purchase a new or existing home with a deposit as low as five per cent;
10,000 guarantees each year from 1 October 2022 to 30 June 2025 under a new Regional Home Guarantee, to support eligible homebuyers, including non-first home buyers and permanent residents, to purchase or construct a new home in regional areas, subject to the passage of enabling legislation; and
5,000 guarantees each year from 1 July 2022 to 30 June 2025 to expand the Family Home Guarantee announced in last year's budget. Australia's first ever specifically targeted single parent family housing scheme supports eligible single parents with children to buy their first home or to re-enter the housing market with a deposit of as little as two per cent.
What are the limitations…?
The scheme is limited to 50,000 First Home Buyers and, although they have been increased, there is a price cap that limits the value of the property you can purchase. This value differs depending on where you want to live.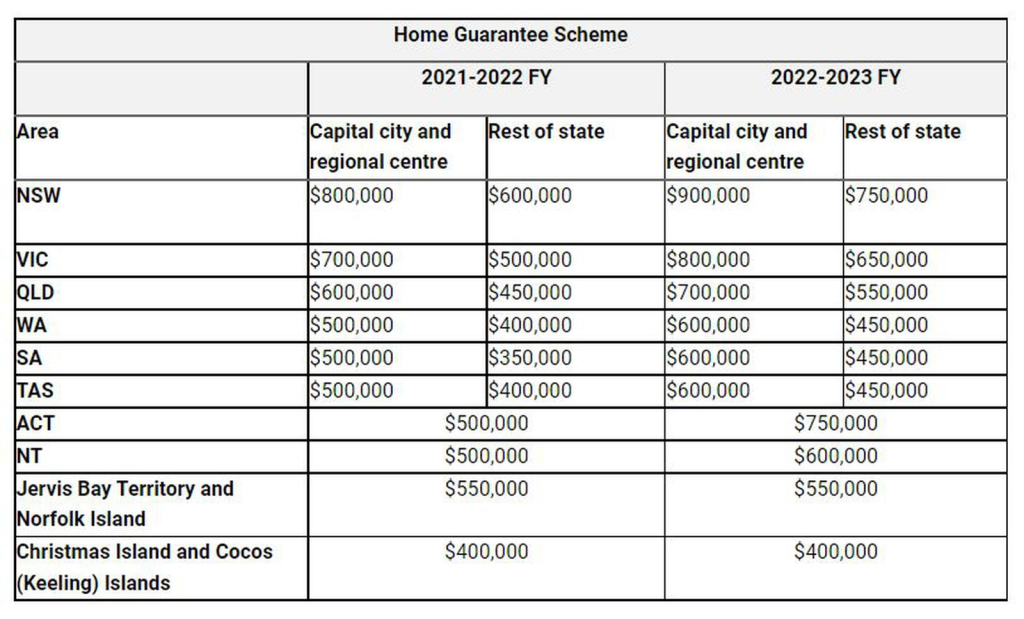 There is also a limited panel of lenders who are contracted by the National Housing Finance and Investment Corporation (NHFIC) to offer the scheme. The NHFIC does not accept direct applications. Those interested in participating can only apply via their lender or mortgage broker.
When should I apply…?
There are only a limited number of spaces each year so it is important to ensure your application is submitted swiftly to have the best chance of being "first-in-best-dressed". Eligibility criteria applies. To find out if you are eligible GET IN TOUCH with Bernadine and the Style Finance Team today!
We are ready to help you. Contact us or ph.1300 005 409 to get started. Get in quick to reserve your spot!