First Home Buyers are rejoicing at the recent announcement from the Australian Government.
The Treasury has expanded the property price caps for homes purchased under the First Home Loan Deposit Scheme and Family Home Guarantee, which apply from 1st July 2021.
A total of 30,000 places will be made available under the First Home Loan Deposit Scheme range of schemes in the new financial year.
As of 1st July, 10,000 additional places will be available for the 2021-22 financial year under each of the FHLDS, the New Home Guarantee and the Family Home Guarantee initiatives.
New Property Price Caps
In response to criticism that caps were too low in some cities, from 1st July 2021, the FHLDS and Family Home Guarantee will operate under new property price caps.
New price caps are as follows: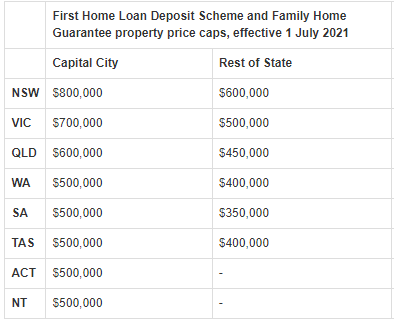 The capital city price thresholds apply to regional centres with a population over 250,000, "recognising that dwellings in regional centres can be more expensive than other regional areas".
Regional centres include: Newcastle and Lake Macquarie; Illawarra (Wollongong); Geelong; Gold Coast and Sunshine Coast. 
To top it off, we also have a couple of lenders that will assist clients who may need a little help with stamp duty and other fees, to get into a property faster. We can help you source the best solution.
This is fantastic news for First Home Buyers, just like Style Finance clients Emma & Mitch. Thanks to the help of the Home Builder Grant and the support of Style broker Bernadine, Emma & Mitch have just settled on a piece of land and are now in the process of building their first home. They are, quite literally, building the dream!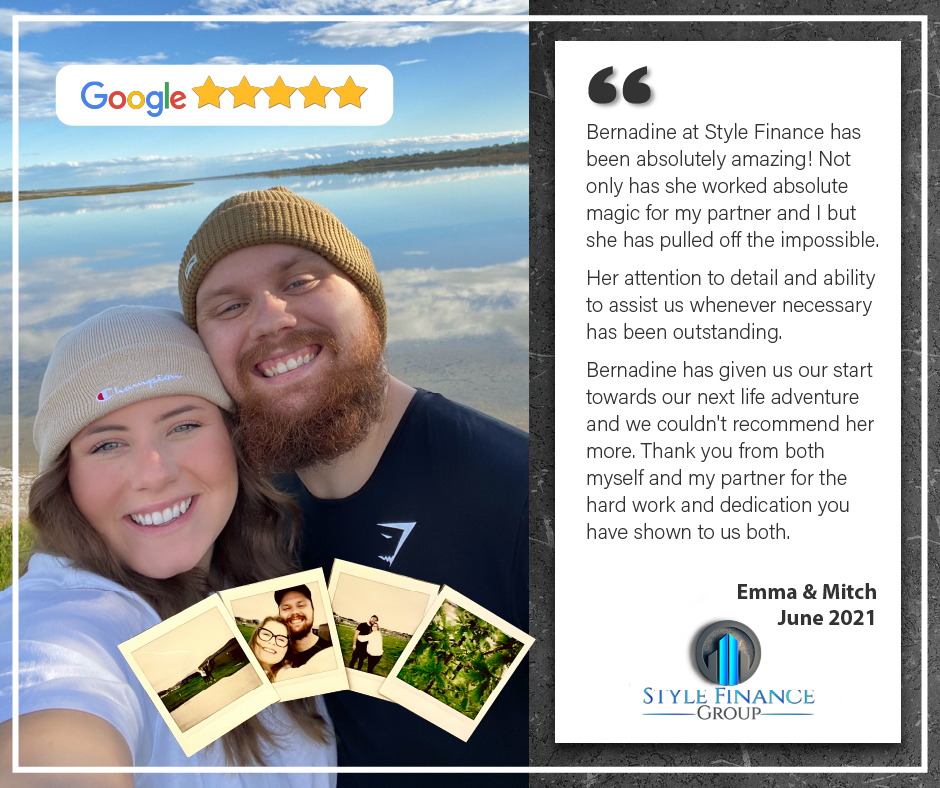 Taking the first step onto the property ladder can be a daunting experience. Having a broker by your side to answer your questions and guide you through the process is a great way to ease that stress!
We are ready to help you too. Contact us or ph.1300 005 409 to get started. Get in quick to reserve your spot!