A lot can happen over your lifetime which may put your lifestyle and your home at risk. So, it goes without saying that it's worth considering how you might protect yourself financially if something unexpected were to occur.
It wasn't something Joel and Anna had thought about. Until their broker suggested they look into how much insurance they had in place which might provide financial support in the event one of them suffered a major illness or injury, or worse still passed away. When they made an informed decision to take out an ALI policy, it was one they didn't regret after Joel had a life-changing diagnosis just as they found out Anna was pregnant with their second child.
Hear about Joel and Anna's real-life story.
My Protection Plan is a simple solution offered by ALI which may help protect you and your family against the financial impact of some of life's unexpected events. Here is a short video to help you learn more.
While we never plan to get seriously sick, injured, or pass away, these are the sorts of things that can take a toll on us financially.
My Protection Plan is a solution that pays lump sum benefits to you (or your estate or nominated beneficiaries) for:
Death and terminal illness
Trauma covering 17 listed serious medical conditions
Specified injuries if you fracture a listed part of the body
Terms and conditions apply, including qualifying periods for some conditions, and exclusions for pre-existing medical conditions. Please read the Product Disclosure Statement and Policy Document for full details.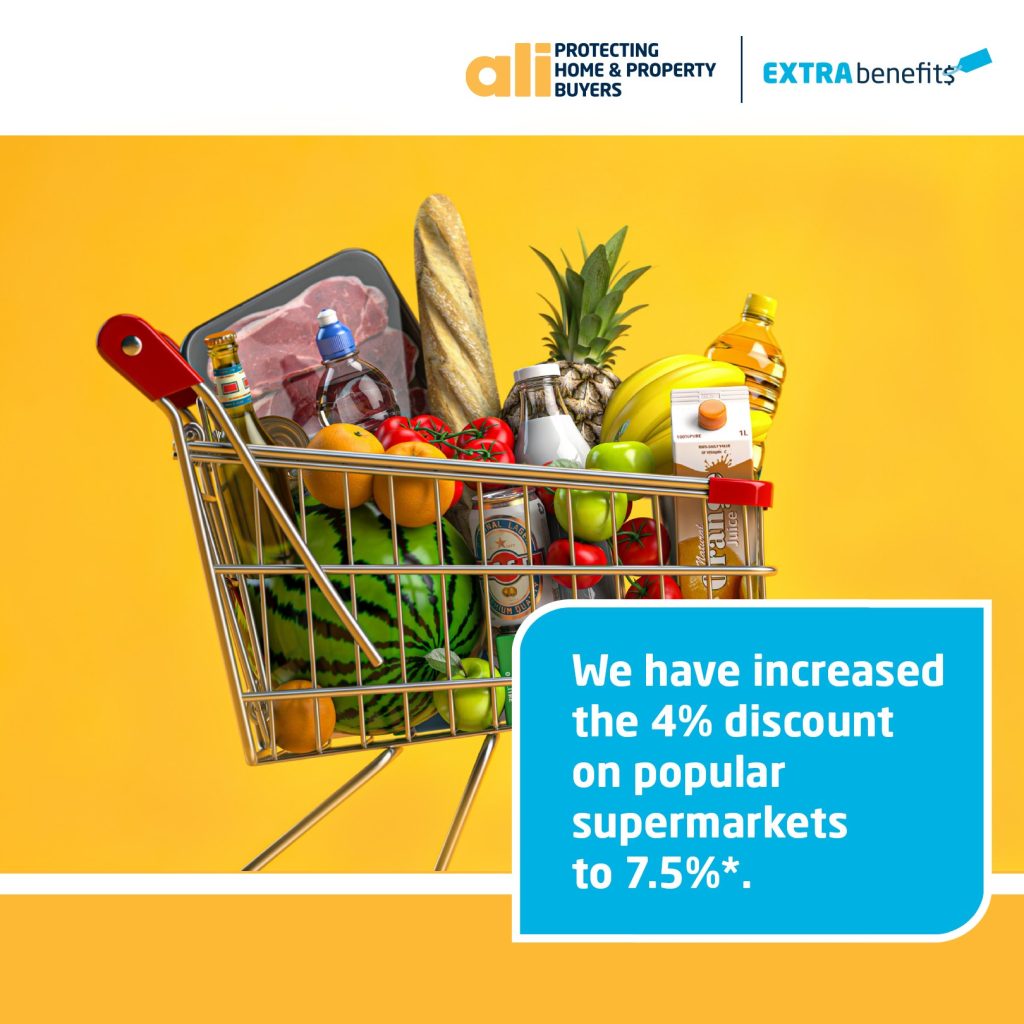 Worried about the cost?
ALI Group don't believe anyone should sacrifice being insured because they are concerned about the cost. ALI provide access to their everyday saving's program, Extra Benefits, to their customers to help them offset the cost of insurance. It provides a range of discounts with close to 100 retailers, including 7.5%* at Coles and Woolworths, which on a $1,000 monthly grocery spend means a saving of $75 each month. 
Other participating retailers provide discounts on fuel, electronics, entertainment, fashion and homewares and the savings can really add up. You can use ALI's handy calculator here to work out how much you could save.
More information about ALI Group's My Protection Plan is available in the brochure. 
We look forward to discussing My Protection Plan with you. Get in touch with Bernadine and the Style Finance team today.
The Extra Benefits program is operated by The Ambassador Card Pty Ltd ABN 27 271 418 094 and is available to holders of current policies distributed by Australian Life Insurance Distribution Pty Ltd ABN 31 103 157 811 AFSL 226403. Terms & Conditions apply.  Discounts current as at 1 March 2022 and subject to change.

IMPORTANT INFORMATION: My Protection Plan is issued by Zurich Australia Limited ABN 92 000 010 195 AFSL 232510. It is distributed by Australian Life Insurance Distribution Pty Ltd ABN 31 103 157 811 AFSL 226403 (ALI).  ALI's AFS licence authorises the provision of general financial product advice only  This means that any advice provided to you by ALI and its representatives (including mortgage brokers appointed as its authorised representatives) in relation to My Protection Plan does not take into consideration your personal objectives, financial situation and needs, or any information held as a result of the provision of credit assistance by your mortgage broker relating to your home loan or other loans. Whilst the initial My Protection Plan quote you received was based on your loan amount, we are not recommending that this product nor any specific cover amount is personally suited to you and your circumstances. You should consider the combined Product Disclosure Statement and Policy Document (PDS) when deciding if this product is appropriate for you. You may also wish to review the Target Market Determination (TMD) which describes the objectives, financial situation and needs we have designed the product to meet. The PDS and TMD are available at aligroup.com.au. If you require advice specific to your circumstances, you should speak to a financial adviser. ALI Group 2022